Beautiful memories and lots of learning at my first entertainment industry job.
Flamita Studio
s was founded by classmates of the Bachelor of Animation and Digital Arts at ITESM in the late 2011.  Currently Flamita Studios is not longer operating, yet on its best days we were about 30 employees, having a yearly income of more than 200K USD and working with international brands such as Pepsi. 
I was a CG generalist and the lead Motion Graphics and Compositing artist. We did plenty of exciting projects, like augmented reality applications (in early 2012 very few people knew about it, so it was really cool), Mocap and Videomapping. 
My colleagues are now working around the world on major studios such as MPC, Double Negative, MrX and ILM.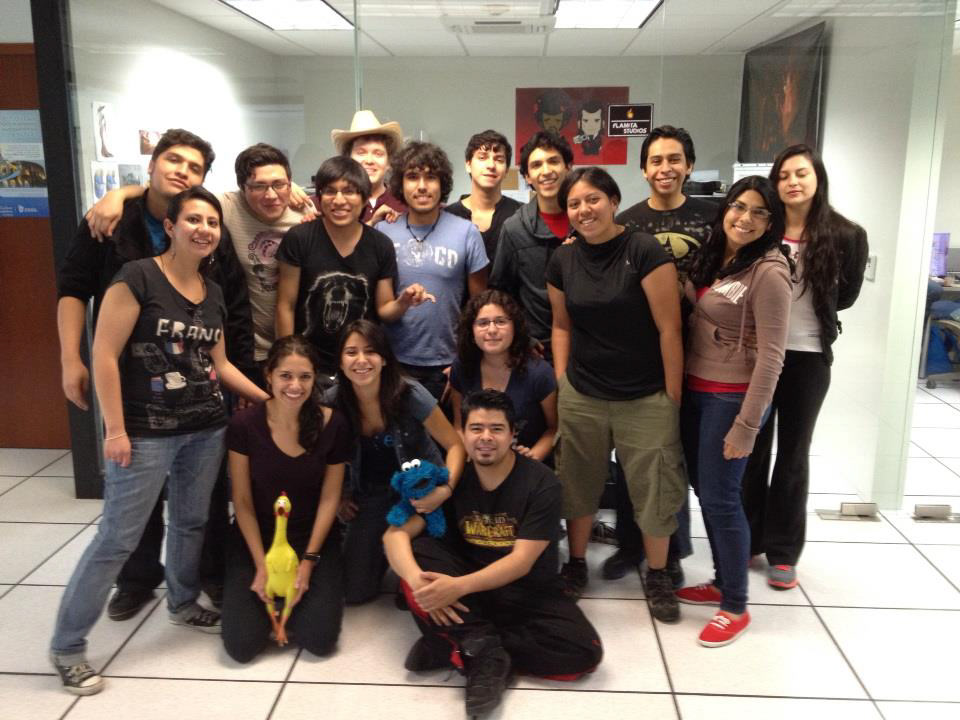 We were famous in Latin America, even CNN did a news report on us.